A Trial Operation of the Equipment at Petrikov GOK was carried out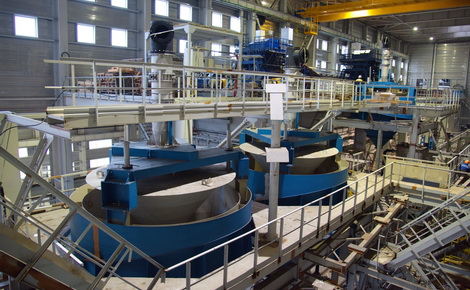 30 December 2019 a trial operation of technological equipment was carried out at the Petrikov mining and processing plant. In parallel with the process of construction of GOK facilities, the customer checks the delivered equipment.
PASSAT LLC is the General contractor for the construction of the entire ground complex. The company is building
the main building of the sylvinite processing plant,

administration and amenity block,

separation of granulation,

separation of drying,

separation of reagent preparation,

the stock of reagents, the separation of the thickening,

the main building of a gas turbine power plant, etc.
Even before the start of the construction of the mining and processing plant, Passat LLC performed work on the site on the vertical layout of the site and the construction of a technical water reservoir.